(Despoil) Zacharoff, Zombie Eater



Stats
ELEMENT:
RARITY:
ATK:
BASE

(?)

PM

(?)

3696
10780
DEF:
BASE

(?)

PM

(?)

3696
10780
MAX LEVEL:

70

PWR NEEDED:

14

SKILL:

Rotten Breath

SKILL EFFECT:
SALES PRICE:

(?)

16050 Coins

EVOLVES
FROM:
Zacharoff heard that Bartolini had turned an entire kingdom's people into the finest delicacies with his magic, and he hurried quickly after the mouth-watering scent of the undead throng. He knew well that a banquet of such extravagance came but once in a lifetime, and he sought to make good on the opportunity. Following the enticing aroma, Zacharoff began his hunt for Descea's decaying subjects.
Acquisition
Edit
?
Name origin
Edit
?
Additional Info
Edit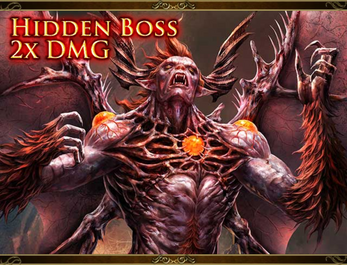 (Despoil) Zacharoff, Zombie Eater is a hidden boss encountered randomly during questing in the Festival of Souls raid event. Hidden bosses are only encountered after defeating the two end bosses. They are hit for double damage and the player has 2 hours to defeat them. This boss always begins with 12,000,000 hp.
The discoverer of a hidden boss is awarded 3 Spook Keys if the boss is defeated. Additionally, the discoverer and anybody else who participates in the battle and does at least 1,000,000 damage to the boss is rewarded with 2 Spook Keys.
Ad blocker interference detected!
Wikia is a free-to-use site that makes money from advertising. We have a modified experience for viewers using ad blockers

Wikia is not accessible if you've made further modifications. Remove the custom ad blocker rule(s) and the page will load as expected.