One of the biggest draws to the Legend of the Cryptids game is the high-quality artwork of the cards.
This page will link any artist profiles that have been identified, grouped by their first name/nickname. See also the category page for a more comprehensive listings.
For more information on some of the various Artists, visit the Applibot Studios page.
Disclaimer: Several of these artists do not always have portfolios that are completely SFW, and will be marked NSFW.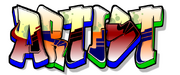 Ad blocker interference detected!
Wikia is a free-to-use site that makes money from advertising. We have a modified experience for viewers using ad blockers

Wikia is not accessible if you've made further modifications. Remove the custom ad blocker rule(s) and the page will load as expected.