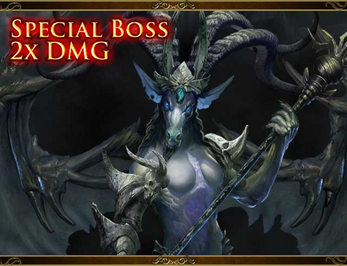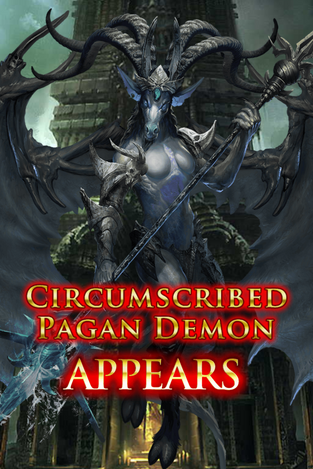 Circumscribed Pagan Demon is a special boss encountered randomly during questing in The Lost Army] Raid Event. Special raid bosses are hit for double damage but the player has only 20 minutes to defeat them. This boss always begins with 600,000 hp.
Quotes: "What do you wish of... hmm? You don't look like my master."
"My master requested your heads. So I will be taking them."
"Well, well, well. I haven't seen such fine sacrifices in some time now."
Ad blocker interference detected!
Wikia is a free-to-use site that makes money from advertising. We have a modified experience for viewers using ad blockers

Wikia is not accessible if you've made further modifications. Remove the custom ad blocker rule(s) and the page will load as expected.