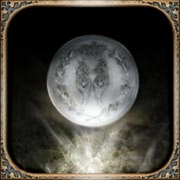 Coins are are one of the main forms of currency in the game, similiar to Energy Drinks and Power Potion.
Their main purposes are to Evolve and Enhance Cryptids, or to upgrade Guild features.
Acquiring
Edit
Coins can be gained in several ways:
Selling Cards
Progressing through the main quests
Progressing through event quests
Trading with other players
Won through battles with other players
Won in the Steam Chaos Casino
Player can hold a maximum of 99,999,999 Coins.
Ad blocker interference detected!
Wikia is a free-to-use site that makes money from advertising. We have a modified experience for viewers using ad blockers

Wikia is not accessible if you've made further modifications. Remove the custom ad blocker rule(s) and the page will load as expected.