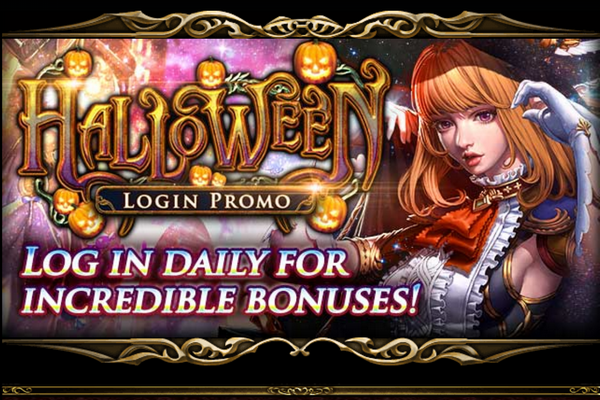 The Halloween Login Promo is a Login Promotion to celebrate Halloween that started on October 2, 2016 and ends on November 2, 2016. Players have to access the Top Page before 5:00 AM (PST) to receive that days's bonus.
At the 30th day there is an exclusive Halloween-themed 3-stage Water PWR 21 (UR) available.
No compensation will be provided for items not yet received when the promotion ends.
Daily Bonus
Edit
October 31, 2016 (Halloween): Gugu, Spooking Goblin x 1
Ad blocker interference detected!
Wikia is a free-to-use site that makes money from advertising. We have a modified experience for viewers using ad blockers

Wikia is not accessible if you've made further modifications. Remove the custom ad blocker rule(s) and the page will load as expected.