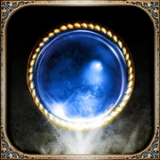 Loyalty Points are used to draw cards from the Loyalty Card Pack, each draw requiring 200 points.
Loyalty Points can be earned in the following ways:
50 points by sending them to Facebook friends who play Legend of the Cryptids.

points may be sent to the same friend only once per day.
up to 20 friends may receive sent Loyalty points per day.

200 points from being a recipient of points sent by friends.
20 points for sharing card draws on the Facebook wall.
Ad blocker interference detected!
Wikia is a free-to-use site that makes money from advertising. We have a modified experience for viewers using ad blockers

Wikia is not accessible if you've made further modifications. Remove the custom ad blocker rule(s) and the page will load as expected.