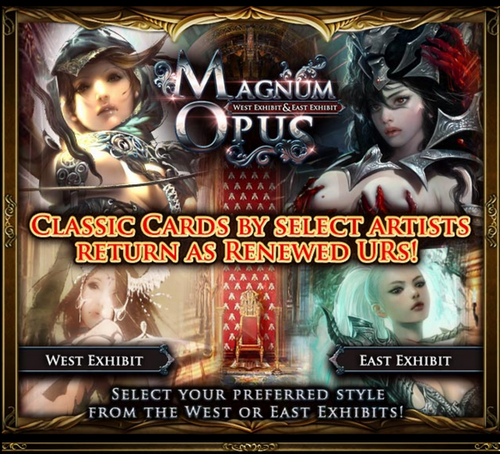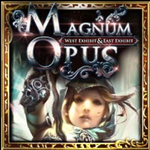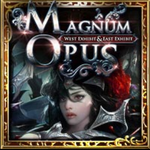 Magnum Opus is a card park but differs from the usual kind of Card Packs. It can solely be accessed via MyPage and not via the Card Pack button.
It was introduced on August 31, 2016 and includes classic Cards by selected Artists as Renewed URs. It resembles an art gallery and is divided into two parts (East and West Exhibit) to reflect the different styles. The player has to choose the exhibit and every draw costs 500 Gems. The exhibitions change every month on the 14th and last day of that month.
Ad blocker interference detected!
Wikia is a free-to-use site that makes money from advertising. We have a modified experience for viewers using ad blockers

Wikia is not accessible if you've made further modifications. Remove the custom ad blocker rule(s) and the page will load as expected.