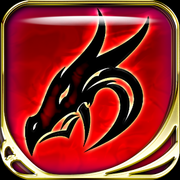 This is a copy of the announcement on the Facebook page as posted on Oct 23, 2014:
On Oct. 27th, the maximum limit for  BOTH user Levels and Card Inventory will increase!
Soar up to level 300 and carry as many as 100 Cards in your Inventory!  The experience points that you earned after reaching Level 220 will not go to waste!
*Please see the Admin Notice entitled "Max Level & Inventory Changes" for FULL details
Ad blocker interference detected!
Wikia is a free-to-use site that makes money from advertising. We have a modified experience for viewers using ad blockers

Wikia is not accessible if you've made further modifications. Remove the custom ad blocker rule(s) and the page will load as expected.