This section contains sound file blips from the game. Not to be reused without explicit permission of Aplibot and they will be removed if requested by the company.
Opening Video
Edit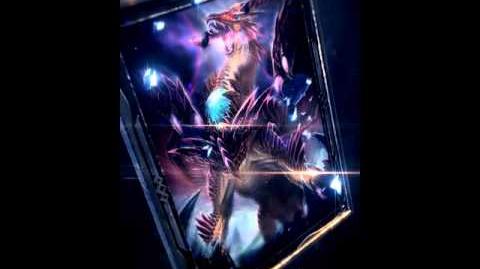 Legend of the Cryptids and Legend of the Monsters (JP) share a "original fantasy" soundtrack.
Music 001Edit
Music 002Edit
Music 003Edit
Music 004Edit
Music 005Edit
Music 006Edit
Music 007 - ???Edit
The music files skip in numbers from 6-8, it is unknown why.
Music 008Edit
There are many noticeable sound effects throughout the game from Questing to Leveling up or Enhancing Cards.
Button-ClickEdit
Quest ClearEdit
Battle-WINEdit
Ad blocker interference detected!
Wikia is a free-to-use site that makes money from advertising. We have a modified experience for viewers using ad blockers

Wikia is not accessible if you've made further modifications. Remove the custom ad blocker rule(s) and the page will load as expected.