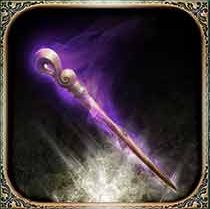 The (regular) Magic Wand opens the bronze, silver, and gold doors from the Goodbye Yellow Brick Road Raid Event. 15 were originally given to all players as part of the promotion for the event. They were subsequently earned for individual boss repels, in addition to bonuses for purchasing the Wand of Oz card pack.
Bronze Door Contents
Edit
10 Magic Wands required (or 1 Extravagant Wand)
Silver Door Contents 
Edit
60 Magic Wands required (or 6 Extravagant Wand or a mix of the two)
Golden Door Contents
Edit
100 Magic Wands required (or 10 Extravagent Wand or a mix)
Extravagant Wand
Golden Door Box Ticket which may reward one of 4 cards (5 cards in the box).
Ad blocker interference detected!
Wikia is a free-to-use site that makes money from advertising. We have a modified experience for viewers using ad blockers

Wikia is not accessible if you've made further modifications. Remove the custom ad blocker rule(s) and the page will load as expected.