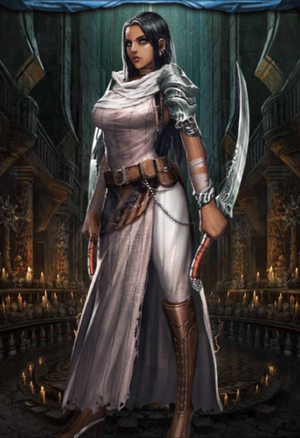 Shadowslicer Riki first appeared as a quest and special boss in the Fallen Justice Raid Event, the first of the Dark Stigma story.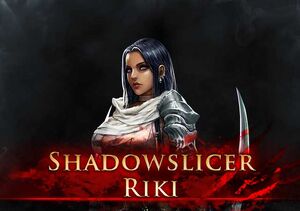 She become a standard boss during 4 Malice Canon raid events of the Dark Stigma story line as:
End Boss of Event Quest 7 and 8
Special 2x Damage Boss, 20 Minutes
Riki was an officer of the empire's Stigmal-elimination faction: the Lightholders. In the Divine Judgment Raid Event, she changed sides and became a staunch ally of the Hero. She featured on these cards:
Ad blocker interference detected!
Wikia is a free-to-use site that makes money from advertising. We have a modified experience for viewers using ad blockers

Wikia is not accessible if you've made further modifications. Remove the custom ad blocker rule(s) and the page will load as expected.