Starcaller Dragon



Stats
ELEMENT:
RARITY:
ATK:
BASE

(?)

MAX
1080
2700
DEF:
BASE

(?)

MAX
740
1850
MAX LEVEL:

40

PWR NEEDED:

7

SKILL:

Greatwing Resulte

SKILL EFFECT:
SALES PRICE:

(?)

2850 Coins

EVOLVES TO:
The dragon that lives in the Madar Range gained its magic power from the hillside ruins. In exchange, it is said that it is no longer able to fly, despite its massive wings.
Acquisition
Edit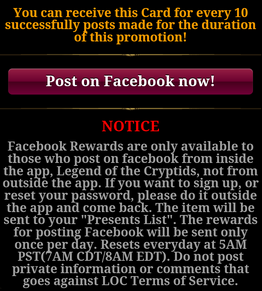 Name Origin
Edit
Additional Info
Edit
Ad blocker interference detected!
Wikia is a free-to-use site that makes money from advertising. We have a modified experience for viewers using ad blockers

Wikia is not accessible if you've made further modifications. Remove the custom ad blocker rule(s) and the page will load as expected.