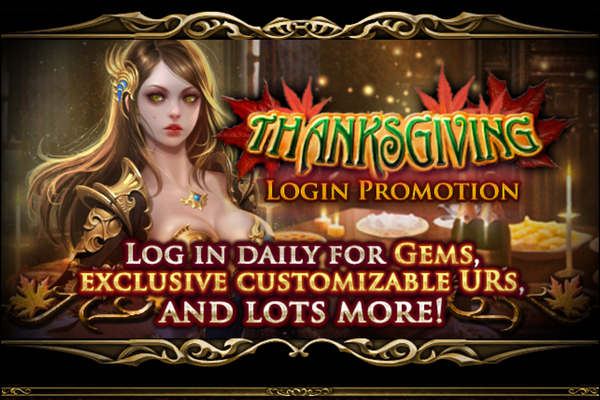 The Thanksgiving Login Promotion is a 12-Day Login Promotion to celebrate Thanksgiving that started on November 23, 2015. Players have to access the Top Page before 5:00 AM (PST) to receive that days's bonus.
At the 12th day there is an exclusive 3-stage PWR 21 (UR) available which can be customized with the players's chosen element.
No compensation will be provided for items not yet received when the promotion ends.
Daily Bonus
Edit
Ad blocker interference detected!
Wikia is a free-to-use site that makes money from advertising. We have a modified experience for viewers using ad blockers

Wikia is not accessible if you've made further modifications. Remove the custom ad blocker rule(s) and the page will load as expected.