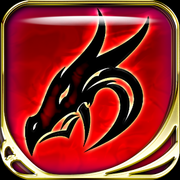 The Circle are a mysterious organization first appearing after the death of the Shadow King, and serve as the main villains of Legend of the Cryptids in place of the Shadow King. Though their true motives are unclear, they are known to seek salvation for Neotellus, ultimately through death. As the main villains, they appear frequently throughout the travels of the Heroes, and are known to be involved many atrocities such as murder, as well as being responsible for inciting war.
Though the true extent of their power and influence is unknown, they are known to possess a vast network of spies, allowing them to gather information quickly and efficiently. As such, they are aware of most major events that happen throughout Neotellus, as well as the whereabouts of the Heroes. As well, they possess the ability to escape detection by omniscient beings such as Ida, by virtue of the ability of one of its members, and as such information about their motives and future escapades is largely unknown to most in Neotellus.
Though most of the members of The Circle are largely unknown, including their true leader, several members of their group have appeared in the Heroes' adventures.
Ad blocker interference detected!
Wikia is a free-to-use site that makes money from advertising. We have a modified experience for viewers using ad blockers

Wikia is not accessible if you've made further modifications. Remove the custom ad blocker rule(s) and the page will load as expected.